Source-to-Pay Suite
Made by buyers, for buyers.
Try our Source-to-Pay software – Sourcing Force
Centralized Procurement Data
Fully automate all procurement processes and keep track of them in one place
Fully Customizable Platform
Create the perfect platform, scalable and adapted to your procurement needs
Seamless Integration
One click to upload your suppliers data and make the most of our eProcurement tools
Smart Analytics
Our data-driven solutions helps you keep an eye on your business spending at all times
eProcurement solutions designed for your business
We help you reshape the way you spend
Sparkling new features for your strategic sourcing
Increase your productivity right away
Meet regulatory requirements and strengthen compliance
Automate and simplify risk management
Save your data in the cloud and minimize costs
Manage and automate your entire procurement processes
A straightforward integration to help you achieve Source-to-Pay digitization.
PunchOut & Hosted Catalogs
Supplier Relationship Management
Purchase Request & Supplier Orders
Procurement Outsourcing – Spot Buy
Validation Workflow & Budget control
Spend Analytics

Sourcing events – RFx
Contract Management
Supplier performance
Savings management
Integration
One web-based platform and One ID/Password (SSO)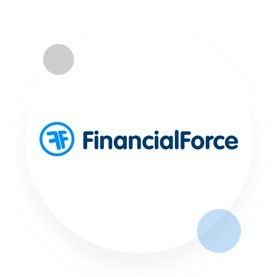 Sourcing Force transforms your purchasing processes
Suppliers registered on our Source-to-Pay portal today
Over 200 million items  you can buy, all in three clicks on Sourcing Force
360° view into resources, suppliers and spend in one dashboard
eProcurement for transparency and streamlined workflows
Our first concern is to help you save as you spend 
" We are really satisfied about our collaboration with Sourcing Force, the modules definitely suit our needs and keep evolving as we grow."
Franck Bourquard  E-Procurement Project Manager at LEM
Let's talk about your project 
Shedule a demo today 
Our Webinars
Join us for more insightful procurement / finance topics ! 
Latest Procurement Insights
One of the most frequent questions we get from our clients is hands down: What is the best approach to use and identify savings opportunities through spend analysis?This is an excellent question. There are a wide variety of opportunity analyses that can be conducted...
read more
Shedule a demo today
We will contact you as soon as possible