Amazon PunchOut
Connect Sourcing Force to Amazon Business to access millions of items and purchase using your own
approval workflows.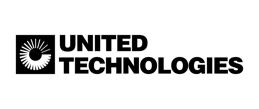 The Amazon PunchOut catalog for businesses lets you browse through millions of items at exclusive prices
How to connect Amazon Business PunchOut to Sourcing Force?  
Sourcing Force and Amazon PunchOut are interfaced through a unique API in order to facilitate data transaction between the two platforms. Once our Amazon PunchOut data bridge is connected, the items you want to purchase on Amazon Business will seamlessly reflect in your Sourcing Force cart. 
Amazon PunchOut for more flexibility, greater visibility, and unbeatable prices for your business
Amazon PunchOut for non-strategic purchases
Give your team the opportunity to achieve more valuable tasks by focusing on strategic purchases. No more browsing back and forth from one supplier website to another! Amazon market place will absorb the better part of your non-contracted spend. After each purchase, spend data will be automatically recorded on Sourcing Force to generate a thorough purchase history as well as KPIs on data dashboards.
A one-stop Market Place for convenient purchases
Supplier Consolidation
You can order from Amazon Business's best-in-class suppliers to minimize stakeholders, reduce shipping costs and overall expenses.
Spend Visibility
With Amazon PunchOut, get detailed spending records and leverage new savings opportunities to make better purchasing decisions.
Fast Shipping
Amazon Business is one of the fastest shipping service in the world. Get to pick your "Amazon Day" to automate certain types of recurring purchases. You can also facilitate tracking by ordering "consolidated" packages in order to get fewer items delivered and all through our Amazon PunchOut feature.

Integration with Sourcing Force
Sourcing Force and Amazon make your buyers' lives easier by combining the advantages of a procurement system and the power of thousands of suppliers preselected by a world-class company.
Purchase requests
Amazon PunchOut seamlessly communicates with Sourcing Force and makes it ridiculously easy to manage your procurement workflows. After submitting a requisition on Amazon Business, the purchase request is immediately pushed to Sourcing Force.
Approval Workflows
You can set up your approval processes directly in Sourcing Force. Once a requisition has been submitted on Amazon Business, the purchase request goes through each stakeholder involved in the given approval workflow in order to be converted to a purchase order.
Amazon PunchOut as a long-term procurement insurance  
After integrating Amazon PunchOut with Sourcing Force's procure-to-pay module our clients have been realizing dramatic savings, from both cost and time perspectives. In order to ensure supplier compliance at any given time, Amazon PunchOut brings a powerful new tool into play for the procurement world today. A company can generate up to 80% of its indirect and non-strategic spend through the Amazon Business platform and see positive results right out of the gate. Amazon PunchOut will be a key success factor for procurement departments.
Shedule a demo today
We will contact you as soon as possible