CLM Vs. eCLM: Which Comes First?
I have been blogging about contracts at the core of business for some time now, but it appears there is still some confusion as to what the best way is to get started – a holistic approach or a functional/departmental approach. The answer is actually both. The term CLM or Contract Lifecycle Management is used right along with ECLM or Enterprise Contract Lifecycle Management. One letter (E), however, makes all the difference in the world; even though it is most likely you will begin with a departmental or functional approach, your planning and thought process must be around the enterprise.
The question that often lurks is should one go after the big bang and attack the enterprise with vengeance to gain total control over contracts. That would be nice… but probably unrealistic as it was with ERP or CRM. Business learned that big bang approaches are expensive and take years. That being said, one should "think" enterprise and "act" departmentally, but have a rollout plan to get there considering priority and who has the most to gain.
Start by tackling the critical needs first. Focus on the functions or departments where you see the most opportunity to win early; procurement and sales generally have the most to gain. There are a lot of environmental factors that will influence your direction. Here are some questions to help you align expectations and prioritize a CLM initiative keeping ECLM at the forefront of your thought process.
Is your CPO asked to deliver more than savings; is he/she interested in upside opportunity on the sales side, contract compliance, supplier diversity, and risk analysis?
Is the office of the General Counsel an active operational participant in the business; what are their priorities and goals? Does your company deal with the same vendors on both the buy and sell side of the business?
Are you operating in a highly regulated space?
Do you engage with international partners, customers, vendors, and / or governments?
If you answered YES to any or all of the above, it's a good idea to build the ECLM approach or process into your CLM implementation from the start. Think in terms of what is the order of magnitude for each function, and will the system you choose support procurement, sales, HR, M&A, etc. Can the system you are deploying support global scalability with multi-division, multi-currency, and multi-language functionality to allow large global organizations to implement over time a single CLM tool across a variety of business groups with their own local process and configuration? The added security and data access will be your value add at first and your bread and butter down the road.
Having a plan to deal with contracts is the key starting point. Businesses must be able to manage or govern contracts and contract data, because they need to be able to understand what is inside the contracts; the discounts, the opportunities, the obligations are all crucial.
How do you avoid pure stand-alone approaches for CLM ?
Answer: Start with an Enterprise strategy that is scalable. You might pay a little more upfront, but not nearly as much as you will by having multiple systems and multiple processes. You will end up saving a lot more as you scale up  later. One other point: executing on an ECLM approach early will also get you the enterprise-wide benefits much faster.
If you are a CPO, GC, CIO… it's time to pull in your stakeholders and recognize that customers and suppliers are key to the organization for both buy- and sell-side contracts. These are the documents that have integral aspects of discounts, obligations, and revenue opportunities; and of course there has to be a focus on compliance and regulatory requirements.
Over time, enterprise goals will be to have upper-level management and general counsel oversee the entire organization. They will need to leverage that visibility across multiple or all business groups to make smart decisions and build a more competitive and thriving enterprise.
Future of procurement from 2025 to 2040!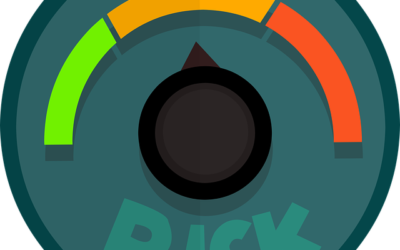 Introduction to SIM & CLM: Why supplier risk isn't just a Fortune 100 company issue.The responsibility for managing suppliers and supplier contracts has taken on a heightened level of interest and concern in recent years. Highly regulated industries including...