Collaborative Contract Management: Working Better Together
It's not news that enterprises are dealing with more contracts and more complexity than ever before. Increasing numbers of stakeholders have skin in the game and creating, executing, and managing contracts plays a crucial role in ensuring a company's profitability.
There are plenty of news stories about legal and financial risk involved when contracts are poorly managed.
Yes, contracts can make all the wrong headlines if not properly managed and monitored, as last year's story about Walgreen's botched financial forecast makes clear.
The company failed to factor in an upcoming change in the price of generic drugs it sells under long-term contract, and its initial earnings projection was over a billion dollars too high.
How did that happen? And how can enterprises avoid these contract fiascos?
Driving Collaboration with Contract Management
It turns out that a major factor in the Walgreen Company debacle was a lack of communication between its financial and pharmacy units.
The people who should have been working closely together to make sure they all had the same information simply weren't. Clearly, collaboration wasn't a priority at Walgreen's – and that negligence resulted in a lot of bad press and the departure of the CFO and pharmacy chief.
Enterprises are quickly recognizing that collaboration between business units on contracts is key to reducing risk and increasing compliance across the board.
Since procurement contracts are the most common type of contract, procurement departments can really lead the initiative to incorporate more collaboration into their standard operating procedures.
The good news: Technology adoption to better manage contracts is increasing. In a recent report by Ardent Partners, it was found that "nearly 40% of best-in-class procurement departments have adopted automated contract management solutions," and that use of those solutions was associated with increased key process capabilities such as standardization, visibility, and collaboration.
When enterprises adopt an automated system for organizing and managing their contracts, it becomes far easier to make sure the right people see those contracts at the right times.
The ideal system also gives those people a greater ability to intervene and make changes through a clear and efficient process that doesn't leave anyone in the dark.
Collaborative contract management for all teams
When collaborating between the procurement and legal departments, the right technology can have a big impact on how an enterprise handles compliance and mitigates risk.
Both departments are necessary and active elements in an automated workflow, trust and insight between them increases and helps foster an overall company culture of collaborative management.
The stakes are too high these days for either procurement or legal to go it alone. Fulbright & Jaworski found that 54% of companies spend over a million dollars on contract litigation, and the potential financial impact of those lawsuits is only going up.
Collaboration creates value. Companies that have the tools they need to collaborate effectively are experiencing more stable and beneficial supplier relationships, more efficient contracting processes and reduced cycle times, increased compliance, and reduced legal risk.
Procure-to-Pay Implementation – Webinar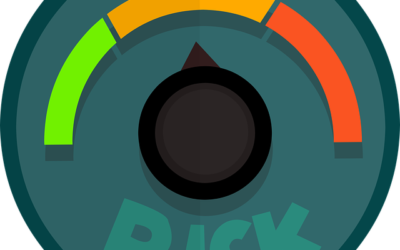 Introduction to SIM & CLM: Why supplier risk isn't just a Fortune 100 company issue.The responsibility for managing suppliers and supplier contracts has taken on a heightened level of interest and concern in recent years. Highly regulated industries including...