Contract Management in a New Context: Going Outside Your Silo (Part 1)
Without Contract Lifecycle Management (CLM) in the modern business world, a list of things can go wrong, including missed savings, heavy fines, costly litigation, and broken relationships.
However, what truly defines CLM will always be a matter of perspective. Generally speaking, CLM is the ability to manage against contracts to ensure that contractual obligations are being met.
This starts with the coming together of two parties that agree on the context of a business relationship.
CLM, contract award, compliance, and renewal can all be better monitored to ensure compliance, generate cost savings, and improve efficiency.
For providers like Iasta, who focus on upstream procurement, the discussion of contract management has traditionally been in the context of suppliers. From our experience, procurement CLM is led by the nature of supplier relationships and the ability to effectively manage spend and supplier performance against legal obligations.
Is procurement the same as contract management ?
Key questions in procurement contract management are driven off of internal metrics such as spend under contract and spend under management, confirming that users are buying products or services from approved suppliers to optimize discounts/rebates and other contractual benefits. Procurement CLM is also different than, say, Sales CLM, in that the contract focus is the supplier, as opposed to the customer.
Even though procurement CLM has been around for nearly decade, delivering savings to the bottom-line often remains a challenge, especially when research indicates that there is an average of 25% contract value leakage.
This makes formalizing contract management and delivering "performance to the supplier contracts" a high priority; however, most organizations still only use their CLM as a repository for procurement contracts.
An argument can be made that CLM cannot be truly effective, or even optimized, in an organization if it does not become inclusive to the wider enterprise, particularly as it relates to compliance and risk initiatives.
Hence, the lack of effective adoption may be due to the lack of scalability and access to a wider group of stakeholders outside of procurement.  Those who may not be directly involved with procurement may still need insights into wider contract risk and exposure from a corporate perspective.
Lasta's recent merger announcement with Selectica is squarely focused on helping solve this challenge of visibility and access. By taking procurement contract management into a whole new perspective, our strategy is essentially marrying upstream procurement with enterprise contract management.
In part 2 of this blog series, we will take a look at the advantages an enterprise CLM approach provides to upstream procurement.
6 Steps to Spend Analysis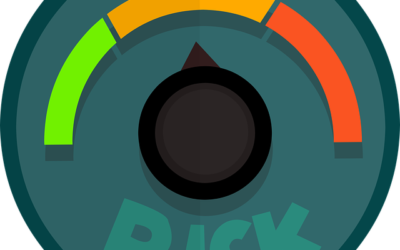 Introduction to SIM & CLM: Why supplier risk isn't just a Fortune 100 company issue.The responsibility for managing suppliers and supplier contracts has taken on a heightened level of interest and concern in recent years. Highly regulated industries including...