Contract Management in a New Context: It's About Centralizing Compliance, Governance, and Risk (Part 3)
Creating an enterprise approach to CLM is essential in today's procurement world, as procurement and other departments are increasingly being audited on their organizational processes and data approaches.
This is paralleled with the efforts of center-led / center-of-excellence approaches being established by world-class procurement enterprises, something we are seeing more and more within our client base.
Using an enterprise approach for CLM therefore only makes sense for organizations taking this approach.
In fact, the consolidation of CLM into one tool may ultimately provide an ROI that could improve governance and process capabilities, such as confirming contracts with common suppliers or ensuring a customer is also not a supplier.
Moreover, providing such "economies of scale" helps reduce the number of systems in which legal departments work, and creates a harmonious contract process across the enterprise.
The challenges of contract and supplier management
As Iasta comes under Selectica's fold, there is a distinct connection of the wider areas contract management can influence through procurement.
Beginning with a procurement view of contract is a good start for those organizations that want to optimize contracts.
For instance, some organizations consider using contract-lite solutions in specific areas focused on procurement or sales when looking to introduce the idea of CLM, and then adopt an enterprise approach when the organization is looking for more advanced features.
For this reason, we will continue developing our procurement CLM capabilities as a solution focused on upstream procurement.
However over time, centralization of contract management creates a new window of opportunity to an enterprise's contractual obligations, from business deals and licenses to royalty agreements.
The idea of contract management then becomes something that goes way beyond managing suppliers.
Arguably, in this day and age of compliance, risk, and governance, centralization is what drives B2B relationships through an enterprise approach.
Our merger with Selectica only further promotes the notion that these forces will be driving business needs over the next several years to come.
By integrating two best-in-breed solutions, we are helping promote process consistency and insight through contract management, while leaving the functional engagement and ongoing management in the hands of the operations who are responsible for their activity, such as supplier management.
How is your organization managing the challenges of contract and supplier management?
Are they siloed, or are you trying to harmonize these processes? Comment below or tweet us @iasta to share your thoughts!
Webinar : How to map your spend and procurement data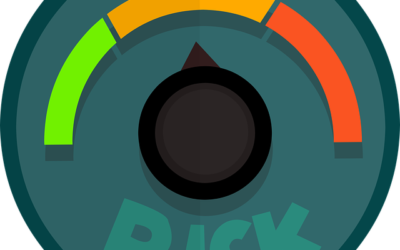 Introduction to SIM & CLM: Why supplier risk isn't just a Fortune 100 company issue.The responsibility for managing suppliers and supplier contracts has taken on a heightened level of interest and concern in recent years. Highly regulated industries including...