Four Pillars of DIY Contract Management
What Are The Four Pillars of DIY Contract Management ? In this day and age of business apps and mobility, technology is driven by the do-it-yourself approach or DIY. Consumer-side technologies and personal experiences support the notion that today it has become easier to manage and execute contracts than ever before.
I experienced this in the past few weeks with two real estate deals, where I became both a buyer and seller of a property on the same day.  Based on these events I had an initial flurry of emails coming from both real estate agents who, as it happened, were both named Susan. The email trail that ensued between attorneys and agents managing and executing the process would have been, even with the benefit of Gmail tracking, much more difficult just a few years ago.
Without the advantage of using electronic signatures I would have needed to receive either faxes or emails of scanned documents with my signature, potentially creating reams of paper and several versions of edits and initials as part of the contract process.
DIY in the business environment today is no exception. Getting a contract template or document created, executed or reviewed in the past would often require manual oversight and/or numerous emails traded between stakeholders.
As contract management has come to the forefront in managing compliance and risk within an organization, so has the need for contracts to be more widely accessible. The zeitgeist of technology demonstrates the dramatic shift in how organizations are maintaining and managing their contracts and shows DIY is alive and well.https://www.adobe.com/sign/esignature-resources/contract-management.html
Diy Contract management processes
Mobility provides the access for users to manage and execute contracts on the fly. The freedom provided by instant access with a mobile device easily sets the contract process in motion; expediting stakeholders' review, edit or execution of the contract.
Pre-configured templates are an essential element to promoting self-service. With a blueprint template in place by specific contract types for specific contract scenarios, users are better equipped to understand the contracts based on their area (for example, buy-side or sell-side).  A blueprint template also gives them the ability to manage the specific contract process according to their business needs, without resorting to the involvement of legal.
Based on the personal scenario shared earlier, e-signatures advance the efficiency of getting contracts executed and finalized. Digitization of signatures also makes it possible to save on printing costs and improve audit tracking as part of the wider execution process.
Finally, what DIY promotes behind the scenes is often the element that most users are unaware of—workflow. While preconfigured processes and templates address the expected processes, e-signatures promote execution, mobility, better overall access and visibility—ultimately expediting workflow. Enhanced, intelligent workflow allows contract administrators or higher-level contract users to get involved in situations that may require additional oversight to amend or review a contract. Intelligence of workflow ensures proper authorities are involved when special exceptions to DIY arise.
The confluence of these four elements are truly drivers for improving contract management on a broad scale.  Self-service… it's what the best-in-class companies are doing. What about you? If you're interested to learn more about this development and how it could impact your business, join us as we talk with IACCM about the concepts of DIY Contract Management.
Sourcing Force – Take Procurement to the next level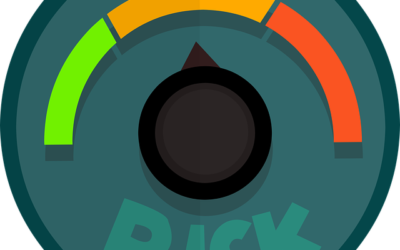 Introduction to SIM & CLM: Why supplier risk isn't just a Fortune 100 company issue.The responsibility for managing suppliers and supplier contracts has taken on a heightened level of interest and concern in recent years. Highly regulated industries including...