eSourcing program – Are You the Customer or the Product? (Part 2)
In Part 1, I covered the model and value of free tools. Click here to read Part 1. In Part 2, I will cover another important component of free tools, support. Another hard truth about free eSourcing tools is that many of them do not come with much support.
Perhaps you get some online manuals or a video tutorial, but don't expect live, experienced user support to help guide you during critical events.
The onset of an eSourcing program is when support is most critical – not just for the software, but also for the strategies.
Self-managed eSourcing programs, Unlock the Best-Value Deals with Suppliers
I cut my sourcing teeth at FreeMarkets, many moons ago. Though it was a high-flying dotcom, FreeMarkets had surprisingly little technology at the onset except for one simple piece of software to enable online reverse auctions.
However, many of our clients loved us and had great success and significant ROI. Why? The support and service FreeMarkets provided. The software was just the enabler.
Many companies today have robust, self-managed eSourcing programs.
Some do not. Why? For the same reason: support. Based on my experience, companies that took on self-administered eSourcing programs and sought a partner that could provide tools and strategy have been more successful than those that tried to go it alone.
I am not suggesting that all companies will fail if they go with a self-service solution, but I would wager that successful companies will have members on their team who already understand how to set up and manage an eSourcing program.
After FreeMarkets, I went into sourcing consulting and gained visibility into a number of companies' eSourcing programs.
I saw some of them flourish, some stagger along, and some die.
Why? (I think you see where I am going with this.) That's right: the successful ones were well supported, and their technology partner provided them with great service.
These clients paid for that service and support, obviously, but they understood that success is not just about functionality and GUI/ease-of-use.
The freebie eSourcing solutions on the market
If you get the chance and know of one, ask one of those companies if it was worth their extra money to work with a provider who supports them well.
I bet they'll say it was worth every penny because of the following:
Their team uses the product (and has had help setting it up)
The tools have easily become part of the process (and they were assisted with getting the product to fit their process)
They are getting a great ROI (which is a direct result of an informed eSourcing strategy)
If you're considering one of the freebie eSourcing solutions on the market, consider these words of wisdom: You get what you pay for.
Products don't get support, customers do.
Products don't get additional features unless it creates more customers.
So, the question you need to answer is, do you want to be the customer? Or do you want to be the product?
What is an eProcurement Suite? – Webinar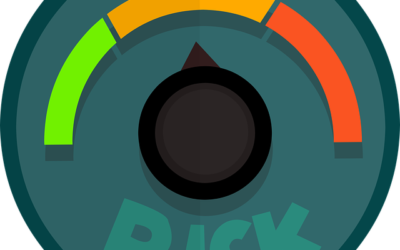 Introduction to SIM & CLM: Why supplier risk isn't just a Fortune 100 company issue.The responsibility for managing suppliers and supplier contracts has taken on a heightened level of interest and concern in recent years. Highly regulated industries including...