Five Sources of Value using a Contract Management software.

Empower Your Contract Management And Take Control Over Your Contracts!
Poor contract management is costly for companies. It is estimated that up to 15% of contracts are lost or not accounted for. Lost contracts, forgotten renewals or unapplied discounts… In many cases, negotiated prices or services are no longer accounted for. This can cost up to 9% of a company's annual turnover.
Yet with contract management software, centralising all company contracts and associated documents on a single platform has never been easier. From contract creation to contract expiration, you manage the entire contract life cycle.
Adopting contract management software helps ensure that contracts are enforced so that businesses get the most value from them.
Discover the benefits of a contract management software solution and learn about the five sources of value that contract management software offers.
Webinar on Contract Management Software
Thursday, May 20th – 11am EAST, with Olivier Audino, CEO at Sourcing Force
Download the presentation
Olivier Audino
CEO at Sourcing Force
Before founding Buy Made Easy, Olivier worked for 7 years at the Purchasing Department of General Electric, United Technologies and Group SEB.
Watch our latest webinars on replay:
Five Sources of Value using a Contract Management software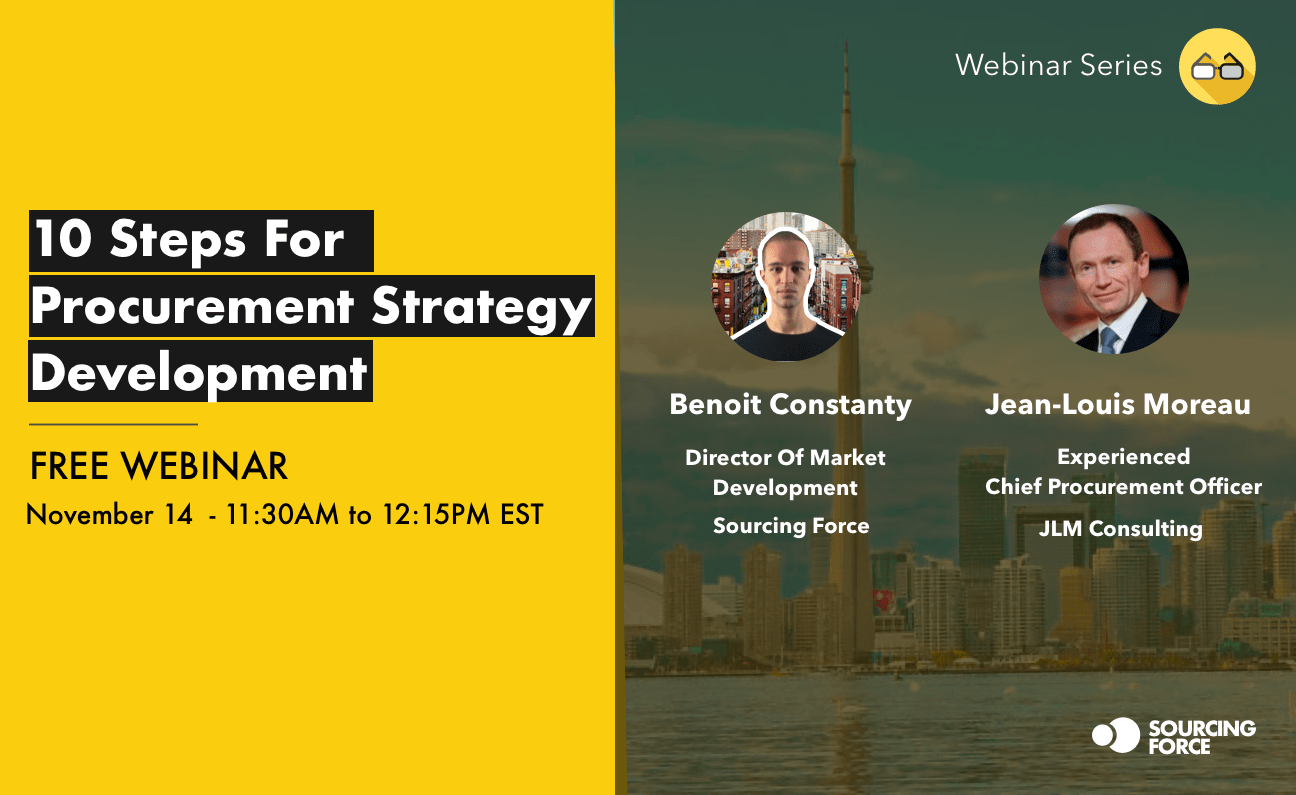 10 Steps For Procurement Strategy Development
Spend Analytics – Best Practices