What is the role of HR contract management ? Large staffing organization in the U.S. provides a comprehensive range of HR services to their clients. They offer temporary, temporary to hire, direct hire and outsourced placement services for local and global customers and fulfill all aspects of commercial and professional staffing.
Understanding HR Contract Risk
In an assessment conducted in early 2022 that focused on six different work streams with contract liability risks, the company wanted to know if they had solid procedures in place to mitigate the risks. The goal was to provide some info on the metrics for measuring contract performance. The risk assessment team did some research to find out why there were different levels of contract liability risk in different parts of the same organization.
Specifically they found contracts that were not receiving the right level of review. Individuals were making decisions about which contracts to elevate for legal review. There was a dependence on the judgment of individuals without establishing a process with clearly stated guidelines and criteria for routing contracts for approval. In the end, they attributed the higher risk to their less mature process.
The great thing about the assessment results was that it truly showed the company that they had a team with the experience and expertise to give them exactly what they wanted: a solid process with effective tools and technologies to systematically and successfully mitigate liability risk.
Finding the Secret to Minimizing Risk
The company started their assessment in January of 2021, reviewed results in early summer, and by July they decided to develop a new contact management organization based on the model established by general staffing.
Deciding they wanted to replicate contract management in the General Staffing division was just the first step. Next they had to determine what were the key elements of the process that made it successful so they would know what to replicate.
The VP of Contract Management for General Staffing and his team made up of paralegals, attorneys, and contract administrators would be come the primary users of the contract management tool. They manage contracts with clients for the General Staffing division and process about 85 contracts per week.
When describing what prompted him to invest in a more robust process and better technology, the VP of Contract Management for General Staffing said, "Since I joined the company five years ago, we've grown organically and through acquisitions which has dramatically increased the volume of contracts. We outgrew manual methods because they were not sufficient to meet current requirements. We had experienced some miss-steps along the way where we didn't get the appropriate approvals or the necessary reviews for contracts and that came back to bite us in internal audits or in issues with clients so I chose to take a very buttoned-down approach to managing contracts."
Given these manual processes and organizational change, evaluating contract management solutions had two objectives. The primary objective was to increase compliance to the proscribed process. The second objective was to improve overall productivity. Sourcing Force helped the company achieve both.
Sourcing Force Emulates Complex Approval & Review Process
The company believed that the contract approval and review portions of the process were the real keys to decreasing risks. Specific clauses and terms require different levels of approval so that some portions of a contract could need approvals at a department level, company level, or even holding-company level. "One of the things we like best about Sourcing Force is that we could describe our process and it could be very closely emulated by the workflow engine." said the VP.
Productivity Enhancements with Sourcing Force
There are a handful productivity benefits the company has experienced. One is the ability to monitor multiple contracts with the same party, so if certain terms or clauses have already been agreed to in a previous agreement, they may not need to include them in a subsequent agreement. Any reduction in the complexity of the contract results in reduced time and effort for both parties.
Another way the company is saving time and money is that they are able to single out a specific term or clause to be reviewed so that attorneys can focus their expertise exactly where it's needed, on the risk-related portions of a contract rather than reviewing the entire contract.
Using Sourcing Force, the company has improved every day is their performance with internal customers. They have targets for turn-around times on contact requests and now we are not only achieving compliance to a more rigorous review process, and their doing it more quickly. The average turn-around times have decreased by two days and, more importantly we've gotten much more consistent. Previously an average of 3-5 days really meant that it could be one day or it could ten. Today response times are much tighter and more consistent.
Web conf' : API Clic-to-Pay – Le Punch-Out B2B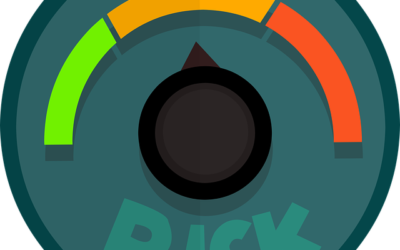 Introduction to SIM & CLM: Why supplier risk isn't just a Fortune 100 company issue.The responsibility for managing suppliers and supplier contracts has taken on a heightened level of interest and concern in recent years. Highly regulated industries including...