7 Reasons to Move to CLM in 2022
In the earlier blog we noted that CLM in the past was based on the inability to completely address the needs of an enterprise due to siloed approaches – so how do we look forward?
CLM – Contracts are the lifeblood of all business relationships.
Today, organizations need the ability to be govern contracts and contract data holistically from a common solution framework to get the best understanding of the obligations that financially bind the entire enterprise. As such, siloed approaches for looking at CLM are officially out of touch.
We can no longer look at CLM as a Procurement, HR, or Sales problem. CLM is clearly an enterprise issue that needs to fit the wider risks that are being managed by the leaders of the organization involved with contract management. But what explains the increased interest in contract management?
Answer: The nature of business about moving to CLM in 2022
Today consumer strength is growing. Suppliers are more integral to the organization. Both buy and sell side contracts are demonstrating more frequent negotiations, increased complexity related to post-award claims, and an overall higher focus on compliance and regulatory requirements. In fact following are key areas that demonstrate the increased complexities of the modern business framework, and top drivers for taking an enterprise approach to CLM.
1.    Larger numbers of contract stakeholders
Today, employees, customers, suppliers, and the community, shareholders, and other investors are all involved in the contract process.  The top challenge is that everyone involved is looking at different parts of a contract that are essential for their signoff, but continue to struggle by not having one common platform to manage them all. In many instances, the contract reviewer doesn't have the time or ability to analyze and understand the wider commercial context and the associated risks with contracts that can be attributed to the lack of an enterprise CLM process.
2.    A wider variety of contract types and terms governing the business
From an NDA to MSA to SLA, the clauses and terms going into a contract can be a complex array of requirements. At times, requirements may need to be altered due to changes in the business or conditions that call for those changes from a variety of different stakeholders in the organization, but may not have access to the CLM system. Some of these changes may be pervasive to all contracts such as a change in a legal name of a business. Other changes may only impact specific due to new regulations for a specific industry or region and that impact only certain suppliers or customers. Without a centralized list approach, how can you know which contract type is best?
3.    Legal requirements from different jurisdictions
The increasingly global nature of business makes knowing what jurisdiction a contract falls under, from state, national, supranational (EU) to international (UN), critical. Having this information and the ability to centralize the creation and management of the contract provides a basis for understanding the context of the contract and its potential impact on the business, such as contract language that may be different between common law versus civil law jurisdictions. Understanding these different legal structures forms the basis for how legal proceedings are interpreted and how contracts should be written.
4.    Corporate events driving the need for more GC oversight
The overlap of CLM features need to be harmonized for more efficient management and use of the GC's time and effort for managing / assisting in the management of clause libraries and templates. This is particularly true in times of corporate change that require mass changes to contracts. In fact a recent WSJ article points to the fact that 2014-2015 as being one of the most active merger and acquisitions market in years. While this may a positive for stock market, managing change from a contractual standpoint increases the need to have a centralized or center-led approach to managing contracts with GCs having to ability to control oversight with nuances and changes in legal language.
5.    Increase of regulatory requirements
Almost everywhere you turn, compliance and regulations management is a topic of the day. Trying to manage regulatory changes that impact contracts require a centralized view and oversight combined the need for flexibility. Growing complexity in the administration of contracts for organizations that are heavily regulated or have worldwide affiliates need to be managed in a dynamic way.
Moreover, changes in regulatory requirements are often impacted by jurisdiction, where laws specific to those jurisdictions can greatly shape how business is conducted. These changes force organizations to take a closer look at how they draft language and the frequency for incorporating those changes into their contracts based on the ongoing changes in regulation.
6.    Analytics as a driver
The need to improve insights into contracts is expanding. In concert with the development of "Big Data", information created or collected around contracts demands a centralized process for being able to understand trends and nuances of all the contracts across the organization. Analytics within contract structures are also demanding CLM platforms to demonstrate the contract nuances such as analytics based on:
Types of contracts, clause velocity, clause usage.
Total cost optimization through clause driven optimization (indemnification, SLA, audit)
Contract clauses,  clause disputes or analytics for obligations management
Contract scope & goals tracking / remediation
Predictive analytics related trends on clauses, suppliers, approval cycles
7.    Increased adoption of SaaS
While SaaS wasn't for everyone several years ago, not many technology concepts have made their way into the popular lexicon as quickly as the "cloud." SaaS or cloud was confined to B2C and concerns over security were rampant.  However the ability to more easily scale and improve distribution and increased security measures such as SOC 1-SSAE 16 or ISAE 3402, makes SaaS today a more viable option for those looking to implement CLM.
Growth in cloud approaches to contract management in comparison to hard copy or installed instances of CLM may be more resilient ways to avoid risk. Moreover, from a technology standpoint, there are several benefits that users obtain from technology providers focused on SaaS due considerations such as: better time to benefit, reduced impact of upgrades, managed security, tighter integration, and improved scalability.
Future of procurement from 2025 to 2040!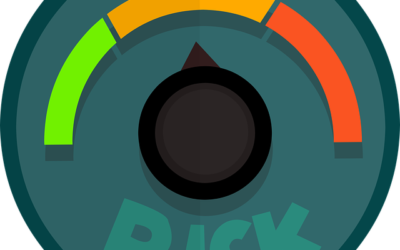 Introduction to SIM & CLM: Why supplier risk isn't just a Fortune 100 company issue.The responsibility for managing suppliers and supplier contracts has taken on a heightened level of interest and concern in recent years. Highly regulated industries including...