A Visionary Focused on Helping Procurement Improve Contract Management
Practical Ways to Improve Your Contract Management, Just a couple of days ago, Gartner published its Magic Quadrant for Strategic Sourcing Suites, February 2022.
One could argue the changes in the quadrant landscape over the course of a year may be dramatic.
We at Sourcing Force see this as a unique opportunity to accelerate "our vision" by focusing on the two areas, contracts and supply management.
It's clear technology leadership is still truly needed to create a tighter link between the two. The reason for this is more compelling than ever.
The classic way of addressing contract management has often been from a pure savings perspective.
For instance, according KPMG, on average, companies are realizing less than half of their negotiated savings on purchases. In this regard, improved contract compliance is needed.
Deep integration of contracts with spend analysis and procure-to-pay ensure contract compliance from a transactional perspective. However, contract management must look beyond the transactional view alone.
To this point, Tim Cummins of the International Association for Contract and Commercial Management (IACCM) notes that while contracts are being used to drive longer-term outcomes, they must continue to evolve from transactional documents focused on obligations and potential penalties into instruments for business and relationship management.
It will only help to ensure supplier performance and oversee ethical and regulatory standards to assure value is delivered. 
A 2021 survey done by ProcureCon Europe notes that 59% of respondents feel managing both contractual and supplier risk are necessary to achieve "best practice" contract management in the procurement function. Moreover, according to Gartner, it is expected that by the close of 2020, contractual complexity and audit scrutiny are predicted to drive a 40% or higher increase in CLM solution adoption.
The Benefits of Procurement Contract Management
Given the reputational and financial impact of suppliers on organizations, it is clear organizations will increasingly look to contract management, not only for improving the facility to identify savings within procurement, but also for avoiding broader supplier risk.
This, from our point of view, is one of the main drivers corporate enterprises are re-examining in their approach to contract management, and why they are looking for "leaders" that can truly bridge and manage their contract management needs—from a procurement perspective to a wider corporate view in managing governance, risk and compliance.
Sourcing Force – Solution Procure-to-Pay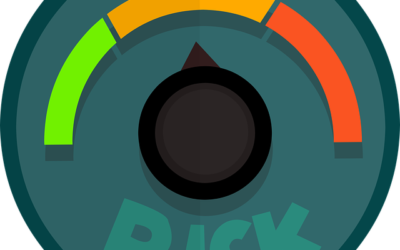 Introduction to SIM & CLM: Why supplier risk isn't just a Fortune 100 company issue.The responsibility for managing suppliers and supplier contracts has taken on a heightened level of interest and concern in recent years. Highly regulated industries including...