Sourcing Teams : Four Ways Sourcing Teams Can Become Better
At Super Bowl in Indianapolis, more than 11,000 volunteers are prepared to make Super Bowl XLVI an amazing experience for the fans, tourists and locals. Just today, the NFL experience attracted a record 42,000+ visitors on Saturday. And as the teams are arriving Monday, it comes to mind how making the Super Bowl is a huge victory for any football team; think of it like accomplishing the executive mandate of the sourcing world.
So, what would it take for sourcing teams to make it to the top of the mountain at their companies? In other words, functioning in a center-led environment with backing from top executives who understand the value of Procurement and give category managers one direction to follow with the support of effective software and services?
Find the right talent (quarterback).
Without a skilled, dedicated team, you won't achieve the visibility, expertise, or compliance required to succeed in strategic sourcing.
Sourcing Force can help alleviate head-count issues, talent issues, or resource issues within a company.
Essentially, Sourcing Force can be your full-time franchise sourcing quarterback or the temporary quarterback for your sourcing team until they're ready to take over duties.
(Perhaps similar to Peyton Manning transitioning to Andrew Luck?)
Improve your communication with the department stakeholders, executives and suppliers (coaches, owners and media).
The goal is for procurement organizations to become best in class, which means going from decentralized organizations that have communication issues, are siloed or confrontational to center-led procurement organizations in which procurement has real influence across departments, spend under management, etc.
A center-led procurement organization also will have different departments collaborating on decisions with strong executive backing.
(Think about teams like the Packers or Steelers who have a unified message, consistency and strong communication).
Train your team on how to prioritize projects (deciding to pass or run the ball).
Improved decision-making and compliance is  possible through improved sourcing intelligence and visibility.
Sourcing Force Executive Analytics Suite gives companies visibility into their sourcing performance, load balancing, project milestones, savings tracking, etc. And when joined with cleansed spend data, sourcing and supplier relationship management data gives you the power to build and maintain a sustainable sourcing pipeline, mitigate risk and ensure compliance. This is the intelligence required to build a strong playbook.
Make sure you work with only the best and most productive suppliers (players).
Analyzing spend is a good first step to understanding and indentifying what you are purchasing, when, how often and with whom.
When you have this important visibility, you can improve your supplier management and risk management programs by grouping spend data with information gathered from suppliers (profiling and self-registration) and stakeholders (supplier scorecarding). And when you're working with only the best suppliers, you can focus on category priorities and supplier enrichment opportunities.
Download : Why do I need SRM?

How to start your Spend Analysis?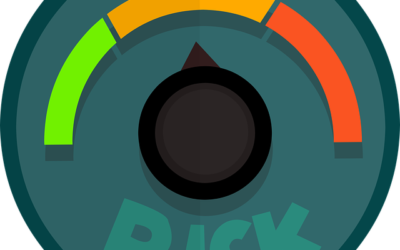 Introduction to SIM & CLM: Why supplier risk isn't just a Fortune 100 company issue.The responsibility for managing suppliers and supplier contracts has taken on a heightened level of interest and concern in recent years. Highly regulated industries including...