Selecting Buy and Sell side Technology That Supports an Enterprise Approach
All too often, evaluating procurement and legal departments' technology are centered on solving a specific problem. Typically, they're related to sourcing events, departmental contract management, supplier optimization or spend analytics. In order to maximize ROI, however, such technology implementations should be considered as part of a broader enterprise strategy. This would also help stakeholders across the organization develop and extend their strategic potential and business impact. In a recent conference in France, we saw many customers who have focused heavily on procure to pay or one specific area of procurement, but we heard that there's a need for businesses to have better functionality and the capability to leverage technology that spans across departmental lines.
Access to data and intelligent use of information is essential when using technology to boost enterprise performance. Information enablement unites disparate data points, finding order in what is often a chaotic combination of stored documents, spreadsheets, drives and databases. "Connecting the dots" between sourcing, contract management and  payment systems is key to technological improvements. Linking these systems and the data they create and manage ensures transparency for corporate governance, supports decision-making for sustainable growth, and is the basis for scaling operations to improve performance.
What are leading organizations doing today to achieve this goal to Supports an Enterprise Approach ?
A recent survey of CPOs notes that modern strategic sourcing programs are most successful when investment is made to automate and integrate spends analysis, sourcing, contracts and supplier management. Platforms must be scaled to be available from one department to another and across the enterprise with ease to enable this functionality to truly leverage the capabilities.
Global organizations benefit significantly from an enterprise approach to technology implementations. Realizing this approach requires Procurement, Legal, Finance professionals and often many other stakeholders to collaborate in order to implement technologies that address both their specific departmental needs and are extensible to support a fully digitalized enterprise. Digital repositories, smart templates, searchable repositories, intelligent workflows and intuitive tools for collaboration serve modern organizations much better than managing information and processes manually or in an ad-hoc manner.
It is understandable that companies may want "a point solution" to solve a problem or gain effectiveness and efficiency; however, when the point solution can be utilized as part of a platform where the additional functionality can be easily turned on without lengthy deployments, now we are on to something. Having the ability to engage at one level and move to grander functionality as the need becomes critical is the key. Not to mention the money saved in the process.
Talk to other departments, engage across the enterprise; using technology to boost performance is most successful when an enterprise approach is applied early in the technology selection process.
Sourcing Force – Take Procurement to the next level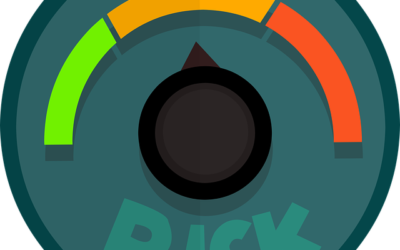 Introduction to SIM & CLM: Why supplier risk isn't just a Fortune 100 company issue.The responsibility for managing suppliers and supplier contracts has taken on a heightened level of interest and concern in recent years. Highly regulated industries including...