Webinars
Procurement and Supply Chain knowledge
Five Sources of Value using a Contract Management software
Adopting contract management software helps ensure that contracts are enforced so that businesses get the most value from them. Learn about the five sources of value that contract management software offers.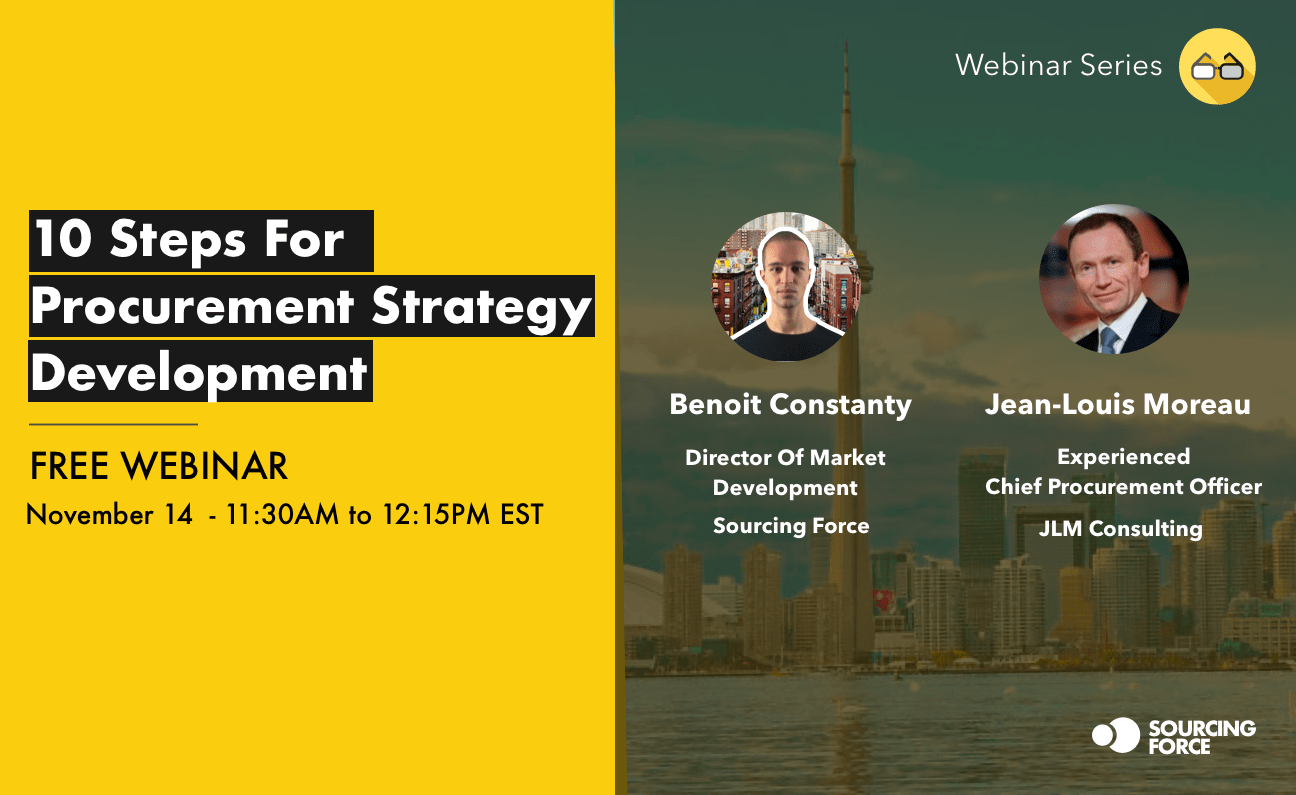 10 Steps For Procurement Strategy Development
Jean-Louis Moreau is an experienced Chief Procurement Officer with over 25 years of multi-sectorial experience in the supply chain and procurement area. Today, he's going over 10 basic steps to start deploying your procurement strategy.
Spend Analytics – Best Practices 
Andrew Wolfe at Wolfe Procurement is Sourcing Force's guest today. Andrew has over 20 years of experience in the procurement field. In this webinar, he goes over How to conduct a state-of-the-art spend analysis and enlighten us on the difference between Spend Analysis and Spend Analytics. 
Procure-to-Pay Implementation
Leigh Bowen 
is a senior Sourcing and Procurement Consultant. He worked at Accenture, contracting for KPMG and currently consultant at BycgenIT
. In this webinar, Leigh covers all the steps to achieve a Procure-to-pay implementation within an organization through his own experience.
Spend Analysis VS Spend Analytics
Andrew Wolfe and Sourcing Force on how to conduct a spend analysis and the differences between Spend Analytics and Spend Analysis.  Andrew has over 20 years of experience in the procurement field and is Sourcing Force's guest today.
Latest Procurement Insights
Focusing on Business Specific Category Sourcing Groups is key, with or without UNSPSC. Transforming raw Spend and Supplier data from payment and purchasing systems and reclassifying it into com­mon, meaningful sourcing categories creates significant visibility and...
read more
Shedule a demo today
We will contact you as soon as possible